SC1-PHE-CORONAVIRUS-2020-2B
The ENVISION consortium was assembled by a pioneer in digitalisation anaesthesiology in Europe, namely Prof. Dr. Dr. Kai Zacharowski, Head of the Department of Anaesthesiology, Intensive Care Medicine and Pain Therapy at the University Hospital in Frankfurt (GUF) – the first clinic to introduce the Sandman.MD – and President of the European Society for Anaesthesiology (ESA). It comprised 13 hospitals with large patient numbers and forward thinking medical doctors from Central, North, South, West and notably East Europe, a company developing ICT technologies (iDA-SDS) and one industry partner specialised in medical devices for ICUs and the global market leader for ventilators (Löwenstein Medical Innovation). Their multidisciplinary expertise was complemented by two academic groups with expert knowledge in health technology assessments and socio-economic analyses (UMCG) and modelling (TAU) as well as the ESAIC, representing approx. 200,000 intensivist all over Europe. Hence, our public private partnership covered all key stakeholder groups and had all the required expertise, experience and capacity to make a step change in the treatment of COVID-19 patients and deliver an intelligent surveillance tool for informed decision-making during life-and death clinical procedures.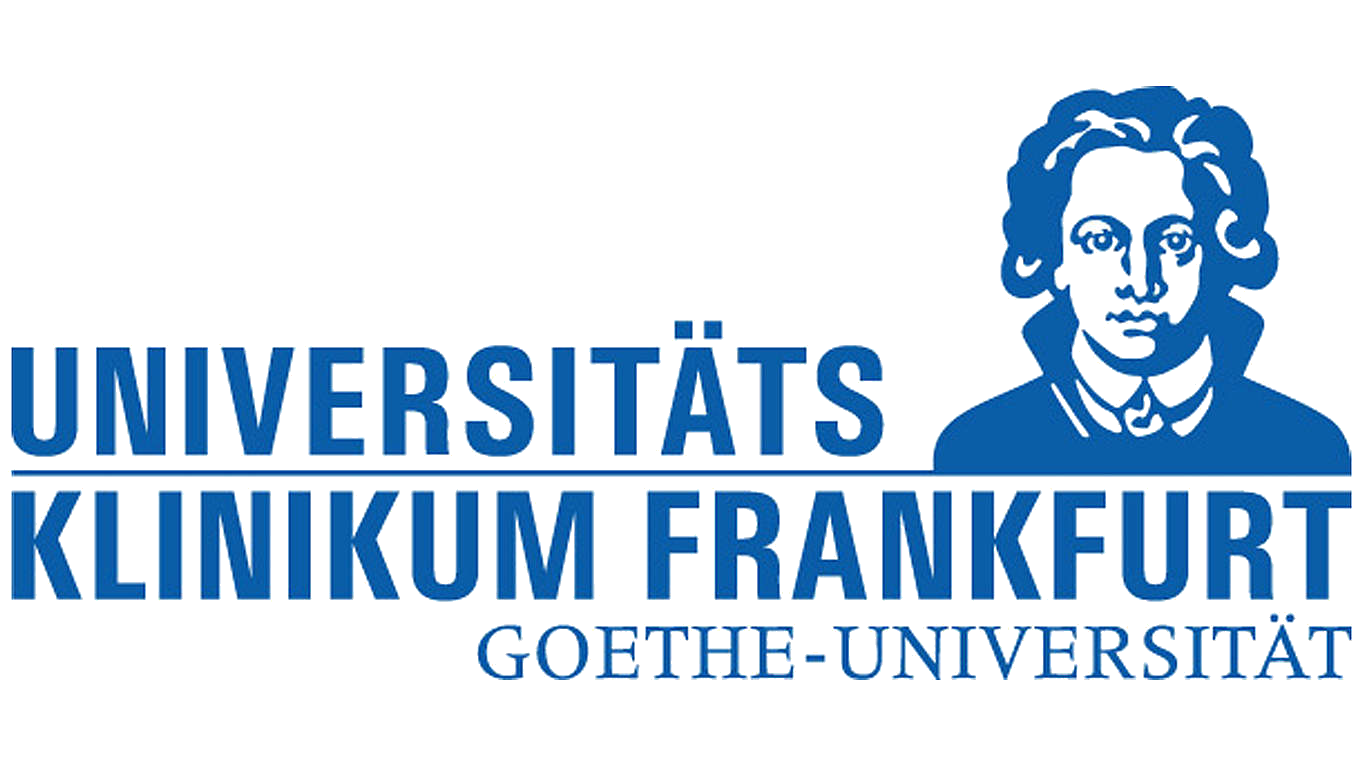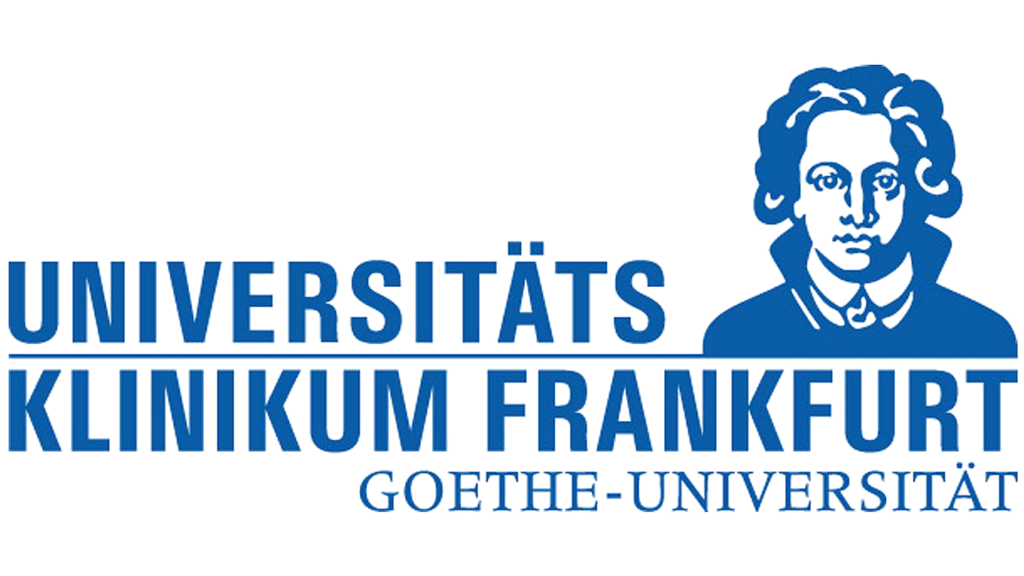 Goethe University was founded in 1914 as a unique 'citizens' university', financed by wealthy citizens in Frankfurt, Germany. Named in 1932 after one of the city's most famous natives, Johann Wolfgang von Goethe, today the university has over 48,000 students. The University Hospital Frankfurt (UHF) consists of 32 specialist clinics and clinical institutes as well as more than 20 research institutes and, together with the Goethe University Frankfurt, ensures the link be-tween teaching, research and health care. The Department of Anaesthesiology, Intensive Care Medicine and Pain Therapy (KAIS), as the central facility of the UHF (1,500 beds), supplies all operative and diagnostic areas and provides over 30,000 anaesthetic procedures every year. KAIS is running several anaesthetic-operative intensive care units (over 50 beds). In addition, we regularly care for patients of other specialist intensive care and monitoring wards. Our pain clinic looks after both out- and inpatients with chronic and acute postoperative pain.
Role in ENVISION
Project Coordination
Lead of WP1 "Coordination and data management"
Lead of WP4 "Large-scale validation and clinical demonstration"
Co-lead of WP5 "Health Technology Assessment, and Ethical, Legal and Social Implications"
Research & Technology Partners


Tampere University (TAU) was founded on the 1 of January in 2019 through the conjunction of the Tam-pere University of Technology (TUT) and the University of Tampere (UTA). The Faculty of Medicine and Health Technology (MET) is dedicated to pursue world-class research and to deliver high-quality education in the fields of biomedical engineering, biotechnology, medicine and health technology. The Faculty conducts research and innovation activities for example in the areas of cancer research and treatment, biomaterials and artificial organs, machine learning based clinical decision support and patient engagement and remote care e-solutions. The Personal Health Informatics (PHI) Group in the faculty studies and develops solutions through data science which aim to personalize care. The technical research areas include mobile health, health monitoring technologies, data mining, decision support systems, machine learning, biomedical data analysis and interpretation, computational modelling and data visualisation.
Role in ENVISION
Co-lead of WP3 "AI-driven data analytics and predictive modelling"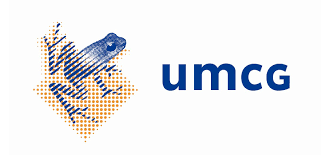 The University Medical Center Groningen (UMCG) is one of the largest hospitals in the Netherlands and the largest employer in the Northern part of the Country. More than 10000 employees are dedicated to provide patient care and cutting-edge scientific research, focused on 'healthy and active ageing'.
The UMCG combines fundamental and patient-orientated clinical research. The interaction between these two stimulates the development of new clinical and research opportunities. UMCG is the Netherlands' largest transplantation center and is one of the few hospitals in the world capable of performing every type of organ and tissue transplantation.  The Department of Health Sciences in UMCG is leading the research in social-economic medicine, public health and global health economics issues. One of its units, Global Health (headed by Prof Maarten J Postma as professor of Global Health Economics), is focusing on international education and research including health economics of infectious diseases' control. The unit has rapidly expanded from a staff of six employees to a group of 20 temporary Ph.D.s and postdocs, collaborating with many global health experts in clinical departments of hospitals, universities and beyond (with co-operations in Eastern Europe, Indonesia, Myanmar, South Africa, Zimbabwe, Brazil and Vietnam).
Role in ENVISION
Lead of WP5 "Health Technology Assessment, and Ethical, Legal and Social Implications"

The European Society of Anaesthesiology and Intensive Care (ESAIC) is the largest professional community of anaesthesiologists in Europe. It covers 97 countries in Europe and worldwide and over 10.000 individual members. Its Secretariat is located in Brussels and employs 39 full-time staff, including education and exam coordinators, research project and data managers, research and clinical trial coordinators, technology and data managers, scientific programme coordinators, and several support staff, including finance, marketing and communications, quality management, and event management. With its research grants, the ESAIC gives much needed financial support to young anaesthesiologists, pilot studies and individual projects. The ESAIC also offer a series of established educational activities made available to the community of students, trainees, researchers, teachers, and professionals. Finally, to facilitate and harmonise the activities of anaesthesiologists across Europe, it regularly produces guidelines and reports concerning patient safety and quality of care regarding patients receiving or having received anaesthesia. In terms of dissemination, the ESAIC has its own journal: the European Journal of Anaesthesiology (EJD, Impact Factor: 4.140), which has 12 issues per year and ranks 6th in the field of Anaesthesiology. The ESAIC promotes continual improvement and setting of Quality Objectives in line with the ISO 9001:2015 Standard, as stated in the ESAIC Quality Charter document.
Role in ENVISION
Co-lead of WP6 "Outreach and rollout"
Availability of a network of 200,000 intensivists for the user and technical requirements (WP2)
Support functions for the training within the validation and demonstration (WP4)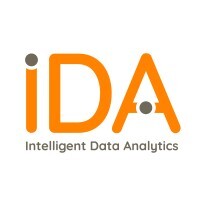 Intelligent Data Analytics GmbH & Co. KG (IDA) is a globally active software company with the head-quarters in Frankfurt and the main development site in Marburg. Since the foundation of Intelligent Data Analytics GmbH & Co. KG (iDA), iDA Analytics has been optimizing the workflows and business pro-cesses of its customers in a wide range of industries. Its services range from consulting, conception and software development to the operation of components and systems. Whether in the airline, aviation, in-frastructure or medical technology sectors – iDA has the perfect mix of hardware, software and brainware for every requirement. The product range extends from simple all-in-one solutions to sophisticated, MedTech-compatible overall concepts. Modern technologies, tailor-made software packages and com-prehensive networking possibilities are the basis for future-oriented results that achieve maximum productivity and efficiency not only today, but also in the long term.
iDA networks new and existing devices and applications across several protocols and standards, merges data streams and optimizes the collected data with regard to relevance and context. This enables iDA to focus on several areas, to collaborate professionally with experts of each of these fields and finally to merge their results.
Role in ENVISION
Lead of WP3 "AI-driven data analytics and predictive modelling"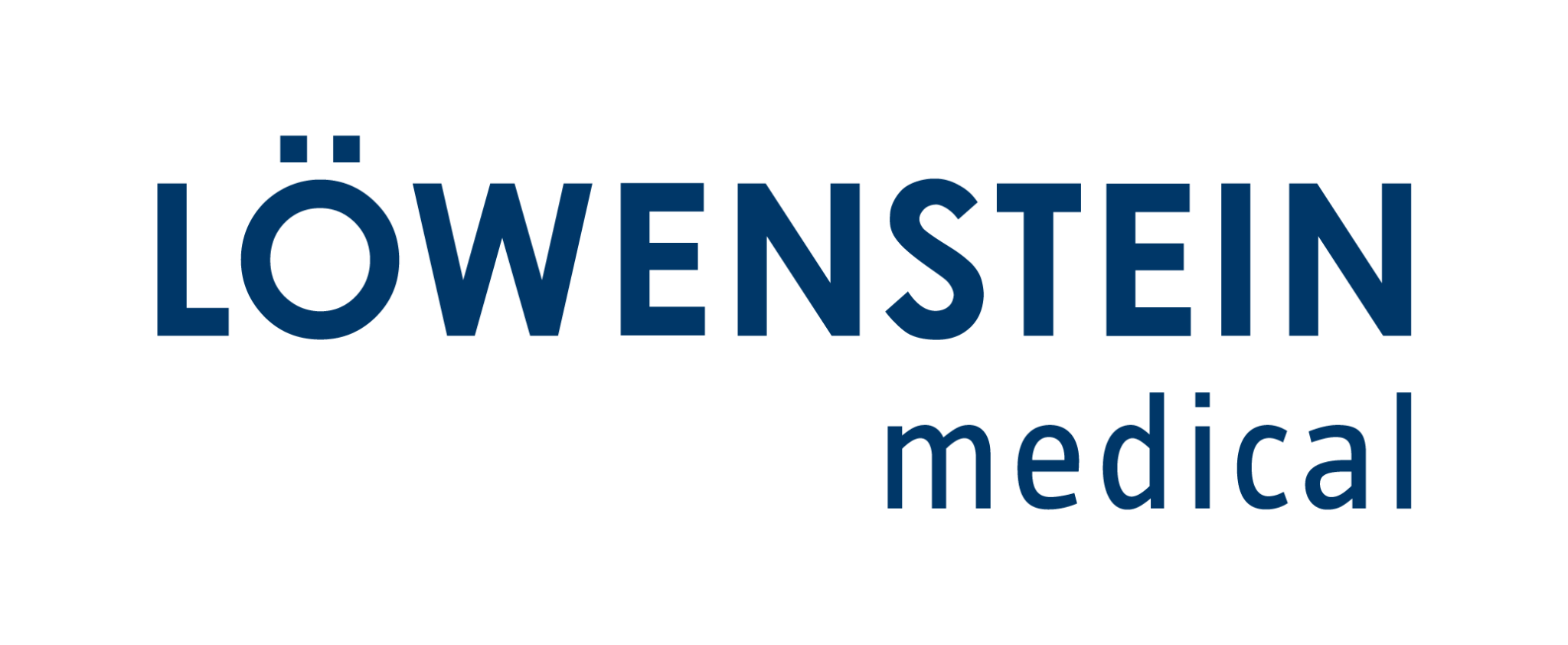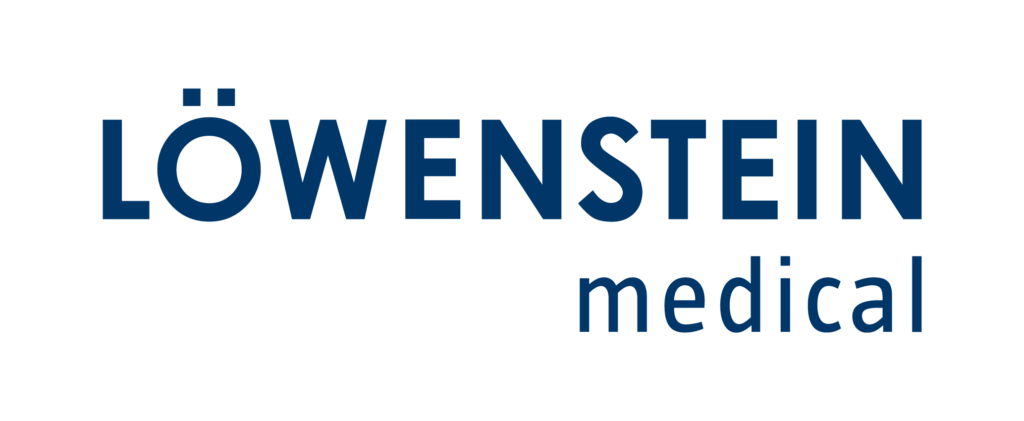 Löwenstein Medical Innovation GmbH + Co. KG is part of the Löwenstein Group, a developer, manufac-turer and supplier of medical devices and consumables. The company is dedicated to the development and production of innovative solutions for the healthcare market. The portfolio of the enterprise includes state-of-the-art mobile and stationary anaesthesia machines, O2-enrichment, CPAP and APAP devices, incubators for heat therapy applications, polygraphs and ventilators as well as monitors and all the supplies required for the implementation and operation of the devices. Besides the development and manufacturing of the hardware, a team of more than 200 developers, including software engineers, algorithmic specialists and system architects is designing the algorithms and software of the medical devices.
The key areas of Löwenstein Medical Technology are ventilation, sleep diagnostics and technology and the main expertise is the development of therapeutic algorithms.
Role in ENVISION
Lead of WP2 "Digital surveillance device"
Support functions for the set up of the validation and demonstration (WP4)


accelopment Schweiz AG (accelCH) assists research institutions and companies in EU project manage-ment and the dissemination and exploitation of project results. The SME is specialised in European re-search, development and innovation support initiatives, such as Horizon 2020 and the SME-focused Eu-rostars programme. accelCH has a sister company, accelopment Deutschland GmbH (accelDE) located in Heidelberg, Germany. The core activities include professional project administration, consortium organisation and communica-tion, financial management and reporting, the facilitation of dissemination of project results to external stakeholders, and supporting the exploitation of project results. Well-established practical collaborative tools such as a secured Document Management System for knowledge exchange using open source soft-ware and an Excel-based developed Quality & Risk Management System developed by accelCH and used in dozens of EU projects, as well as numerous templates for management, dissemination and exploitation and a user-friendly, customised Content Management System (CMS) for the maintenance of the project website and online communication are readily available for use in this project.
Role in ENVISION
Lead of WP6 "Outreach and Roll-out"
Co- Co-lead of WP1 "Coordination and data management"
Clinical Partners and End Users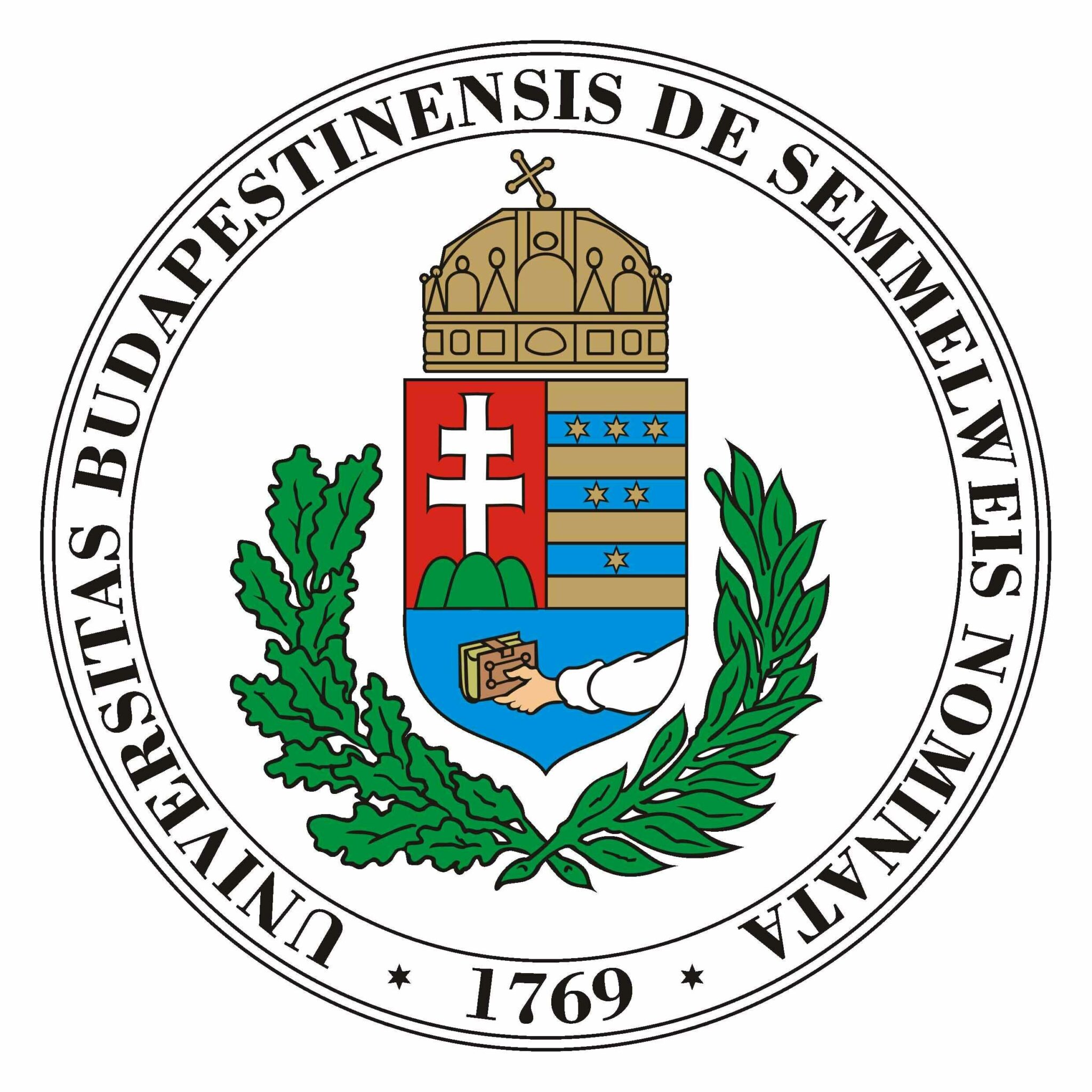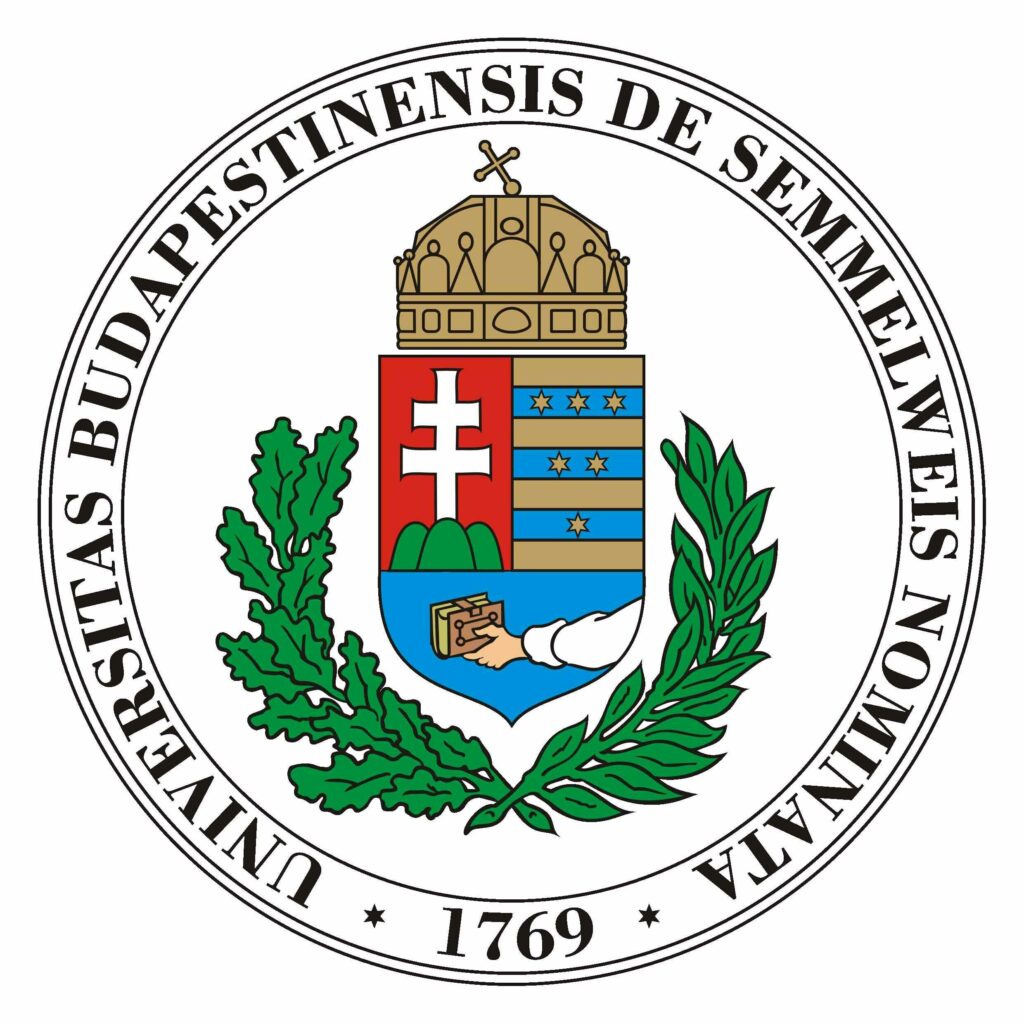 The Department of Anaesthesiology and Intensive Therapy was established in 1991. In 2007, Prof. János Gál started to restructure the institution, amplifying its profile, reorganising and centralising anaesthesia care at the University, increasing the number of ICU beds, reor-ganising management, and having the Department become ISO-certified. 1,000 patients per year, most of whom require mechanical ventilation.
Role in ENVISION
Implementation of the Sandman.IC and analysis of data and results in collaboration within WP4

The Central Hospital of Southern Pest National Institute of Hematology and Infectious Disease is one of the largest community hospitals in Hungary and takes part in medical education in collaboration with Pécs University.
The Department of Anaesthesiology and Intensive Care Medicine is responsible for the anaesthesia in 9 operating theatres and the intensive care treatment in two centres in different locations with a total of 25 intensive care beds. The institute is specialised in haematology, infectology and burn care. The main fields in which anaesthesia is provided are surgery (mostly abdominal, oesophagus, endocrinol-ogy), gynecology, obstetrics, burn and plastic surgery as well as otolaryngology.
Role in ENVISION
Implementation of the Sandman.IC and analysis of data and results in collaboration within WP4.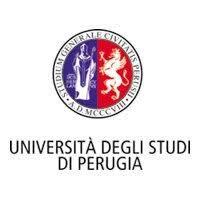 The Hospital Authority of Perugia (Ospedale S. Maria della Misericordia), which includes the Faculty of Medicine and Surgery of the University of Perugia, constitutes a "Highly Specialised Enterprise". Thanks to its complex of technologies and to the specific professional skills which operate within its struc-tures, to its productive capacity and typology of service provided, it represents a point of reference for the residents of Umbria and for citizens from the other regions of Italy. It has 823 beds and more than 43,000 admissions/year.
Role in ENVISION
Implementation of the Sandman.IC and analysis of data and results in collaboration within WP4.
Città della Salute e della Scienza is a university hospital that represents health excellence in the national and European context. It counts 2,339 beds, 9,269 workers including 1,565 doctors and 3,784 nurses and had, in 2018, 57,539 inpatients and 180,602 Emergency Department patients.  The Anaesthesia and Intensive Care University Unit is part of the Department of Anaesthesia, Intensive Care and Emergency. Anaesthesia, Intensive Care and Pain Management Residency schools have the responsibility of the perioperative management of patients related to general, cardiac, urological, thoracic, MXF and ORL surgery. It also has the responsibility of the General (10 beds), cardio-surgical (10 beds) and first-aid and emer-gency (6 beds) ICUs. The staff consists of 61 anaesthesiologists.
Role in ENVISION
Implementation of the Sandman.IC and analysis of data and results in collaboration within WP4.


HLUHS Kaunas Clinics is the largest university hospital in Lithuania and the leading healthcare institution in the region, dedicated to the implementation of modern treatment and diagnostic methods, smart management solutions and educational strategies. The Department of Anesthesiology is one of the largest departments in the hospital providing anaesthetic services in more than 12 surgical departments for all kinds of procedures and interventions. Having the dynamic and innovative head of the department Prof. Andrius Macas in front, this department has gained the reputation to be the most innovative, modern and progress-oriented department in the entire hospital, tirelessly aiming for innovative solutions for both patients' and personnel's well-being. In 2014, the KC Department of Anesthesiology was awarded with a teaching accreditation in accordance with the European training guidelines by the ESA HVTAP. 
Role in ENVISION
Implementation of the Sandman.IC and analysis of data and results in collaboration within WP4.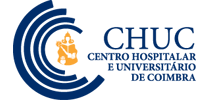 Centro Hospitalar e Universitário de Coimbra (CHUC) offers a comprehensive care across all the leading medical and surgical specialties. CHUC´s excellence centers ensure high standard of healthcare services (e.g. between 1992 and 2014 CHUC performed 1,114 liver transplants). Additionally, CHUC is a member of the following European Reference Networks: ERN BOND, ERN EYE, ERN EURACAN, ERN EpiCARE, ERN EuroBloodNet, ERN ITHACA, MetabERN, ERN Paed-Can, ERN RARE-LIVER, ERN TRANSPLANT-CHILD. Being an associate partner of InnoSTARS, EIT Health KIC they are developing partnerships with several biotech and IT companies implementing the concept of an innovation pioneer hospital. Furthermore, CHUC is part of the collaborative network M8 Alliance of Academic Health Centers, Universities and National Academies known for their educational and research excellence.
Role in ENVISION
Implementation of the Sandman.IC and analysis of data and results in collaboration within WP4.

UMFCD is the only hospital in Romania certified by the Ministry of Scientific Research as an independent research centre with fully equipped laboratories for genomics, proteomics, translational medicine and experimental surgery. The infrastructure at UMFCD has the capacity required to integrate a variety of data such as medical records and the hospital information system, medical imaging data (PACS system of the radiology department), omics data (a sequencing technology using multiple platforms and technologies, such as Illumina, Sanger, and Ion Torrent), allowing to perform whole-exome, whole-transcriptome and targeted sequencing, biobanking (for the biological samples collection), in vitro and/or in vivo diagnostics. ATI III is the main anaesthesia and intensive care department with 15 fully equipped ICU beds and 14 physicians involved in both clinical work and research activities. More than 1,000 postoperative (e.g. after a liver transplant or a major abdominal or thoracic surgery) and medical (e.g. gastroenterological, neurological, haematological, neurological or paediatric) patients are treated annually in this mixed ICU. Furthermore.
Role in ENVISION
Implementation of the Sandman.IC and analysis of data and results in collaboration within WP4.

With over 8,300 employees, University Medical Centre Ljubljana (UMCL) is one of the largest institutions in Slovenia. Thanks to its outstanding achievements in the field of health care, UMCL is comparable to some of the most renowned institutions in Europe and worldwide. UMCL's employees pursue a triple mission of health care, education and research and are committed to providing safe, high quality and standardised patient care. Activities undertaken to improve the efficiency and effectiveness of the services provided include the application of clinical care pathways and endeavours to acquire international accreditations and to win the business excellence award of the Republic of Slovenia, which is based on the European model of business excellence EFQM. UMCL is organised into 6 divisions and 8 independent units and institutes which consist of 134 departments and other units. The clinical Department for Anaesthesiology and Surgical Intensive Therapy of UMCL is the leading professional institution in the field of anaesthesiology in Slovenia. With more than 300 employees, it is the biggest department of UMCL and provides 35,000 to 40,000 anesthetic procedures annually in addition to many other anesthesiology services.
Role in ENVISION
Implementation of the Sandman.IC and analysis of data and results in collaboration within WP4.

The University Medical Centre Maribor is a public health care institution, accredited by the Slovenian Ministry of Health as a university and research hospital. It provides health care services on secondary and tertiary levels for the wider region of Maribor, southeastern Slovenia and the Koroška region. The hospital employs approximately 3,360 medical and non-medical staff members (approx. 600 medical doctors and 1,500 healthcare workers) and has 1,316 beds. Approximately 60,000 patients are treated annually at the institute and more than 390,000 outpatients in 270 outpatient clinics associated to UMCM. The Department of Anaesthesiology, Intensive Care and Pain Therapy was established in 1965. It provides comprehensive, state-of-the-art anaesthesiologic services for all fields of surgery except transplantations as well as other invasive procedures like interventional radiology, radiologic diagnostics and gastroenterological interventions in 23 operating theaters and 3 non-operating rooms. The Intensive Care Unit is equipped with 19 beds dedicated to provide high-quality intensive care for the treatment of critically ill, postoperative, polytramautised or burned patients. Furthermore, an anaesthesiolog-ical outpatient clinic and a pain service clinic are part of the ICU.
Role in ENVISION
Implementation of the Sandman.IC and analysis of data and results in collaboration within WP4.

The Clinical County Hospital Timisoara (Spitalul Clinic Judetan De Urgenta Pius Brinzeu Timisoara) is one of the largest hospitals in the western part of the country, currently brought to European standards and building-related requirements in the medical system. In the 1990s, the computed tomography department came into operation, the ultrasound diagnosis was extensively developed, and endoscopic surgery was extended. The third millennium saw the appearance of the new Orthopedic Clinics and also the construction of the new Trauma Center "Casa Austria", health establishments that are at a unanimously accepted inter-national standard in terms of patient comfort and at the same time the working conditions of the doctors.
Role in ENVISION
Implementation of the Sandman.IC and analysis of data and results in collaboration within WP4.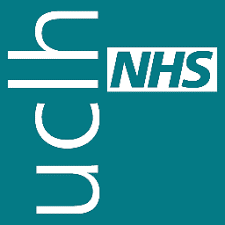 The University College London Hospitals are home to one of the World's preemminent academic critical care units, with expertise in basic, clinical and data science. The main Critical Care Unit at UCLH comprises 35 beds admitting approximately 2,300 patients/year of whom 50% are elective surgical admssions, the hospital has an active emergency department, hyper-acute stroke unit and one of Europe's largest haemoncology units. Further Critical Care Units are found at Westmoreland Street Hospital, responsible for the care of thoracic and urological surgery patients and at the National Hospital for Neurology and Neurosurgery, a specialist neurological hospital. The hospital has been credited with its innovative approach to managing these patients, the early implementation of CPAP (initially rare in the UK) and the rapid development and deployment of their own CPAP machine (UCL Ventura) allowed the hospital to maintain a critical care capacity for the sector.
Role in ENVISION
Implementation of the Sandman.IC and analysis of data and results in collaboration within WP4.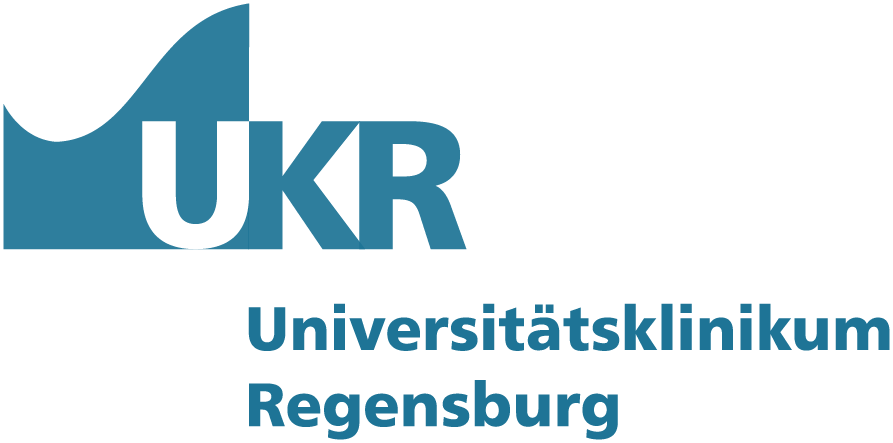 As the only supramaximal care provider in all of eastern Bavaria, UHREG guarantees the treatment of diseases and injuries at the highest level of care. Annually the hospital treats over 35,000 in-patients and about 154,000 outpatients. The hospital has over 5,000 employees, 839 beds of which 83 are Intensive Care beds. As a central service specialty, the Department of Anesthesiology focuses on anesthesia, intensive care, emer-gency medicine, and pain management.
Role in ENVISION
Retrospective data of COVID-19 patients at the ICU via the PDMS system for WP4.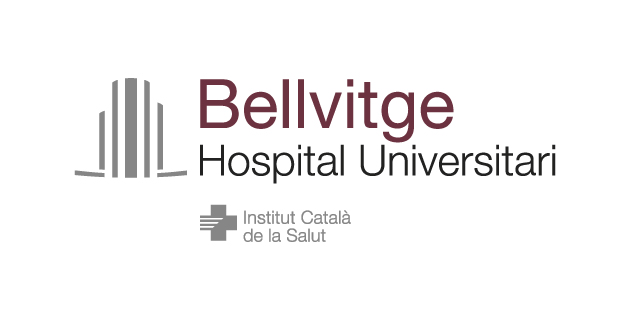 The Institut Catala de la Salut (Catalan Health Institute, ICS) participated in ENVISION through the Hospital Universitari de Bellvitge (HUB), located in the city of L'Hospitalet de Llobregat in the southern part of the Health Region of Barcelona. This hospital is situated in a region serving an estimated population of 1.3 million inhabitants. The Intensive Care Department at HUB has 56 beds divided into four units (medical, surgical, cardiac surgery and neurocritical) and is admitting over 1,500 patients annually. As a partner of HUB, the non-for-profit research institution Institut d'Investigació Biomèdica de Bellvitge (IDIBELL), carries out and manages research activities in the area of biomedicine – both basic and clinical research. It manages the scientific activities of researchers at the University Hospital of Bellvitge (HUB), the Catalan Institute of Oncology (ICO) and the University of Barcelona-Bellvitge Campus (UB), each of which is a separate entity to IDIBELL.
Role in ENVISION
Implementation of the Sandman.IC and analysis of data and results in collaboration within WP4.